For Italian interior and furniture designer Tommaso Spinzi, good design is all about storytelling. Unattached to any specific style, he believes that design should reflect the personality and style of the user. When it came to his own studio in Milan, Spinzi Design, he boldly filled the space with a diverse collection of art and design that reflect his creative spirit and inspirations. Today we discover his personal style and true passions…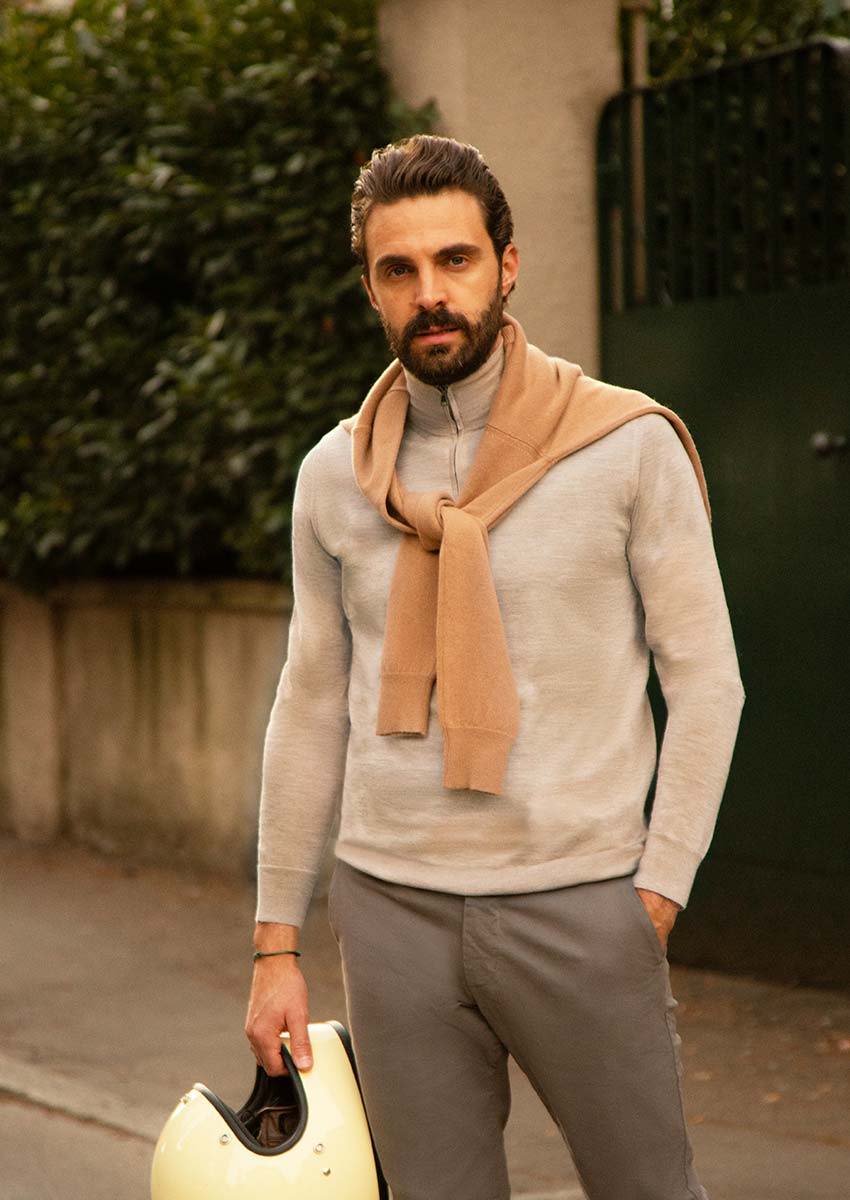 Over the years, I have gradually evolved my sense of style with the aim of giving a similar aesthetic to everything I do. From interior design, to furniture, from clothing to car styling, I'm always driven by the same core ideas and inspirations. The distinguished yet discreet style of Milano, the beauty found in industrial details, the precision of engines and mechanical components, everything concurs to define our approach to work and life.
Since I'm always on the move, I look for garments that are dynamic and comfortable, without having to give up on class of course. I don't like my outfits to be too dressy: I enjoy wearing clothes that instead show a connection with the world of automotive - like a work jacket or a pair of cargo pants.
When walking around Milano, I breathe in the heritage of the city. Going around by feet, on the tram or with a Vespa, I feel suspended between the industrial past and the dynamic future. On lake Como I like to take a more relaxed approach to life, roaming around on the lake in a classic boat and drawing inspiration from the rich details of its classical villas. The nature there has the power to recharge me, and to bring countless new ideas to my mind!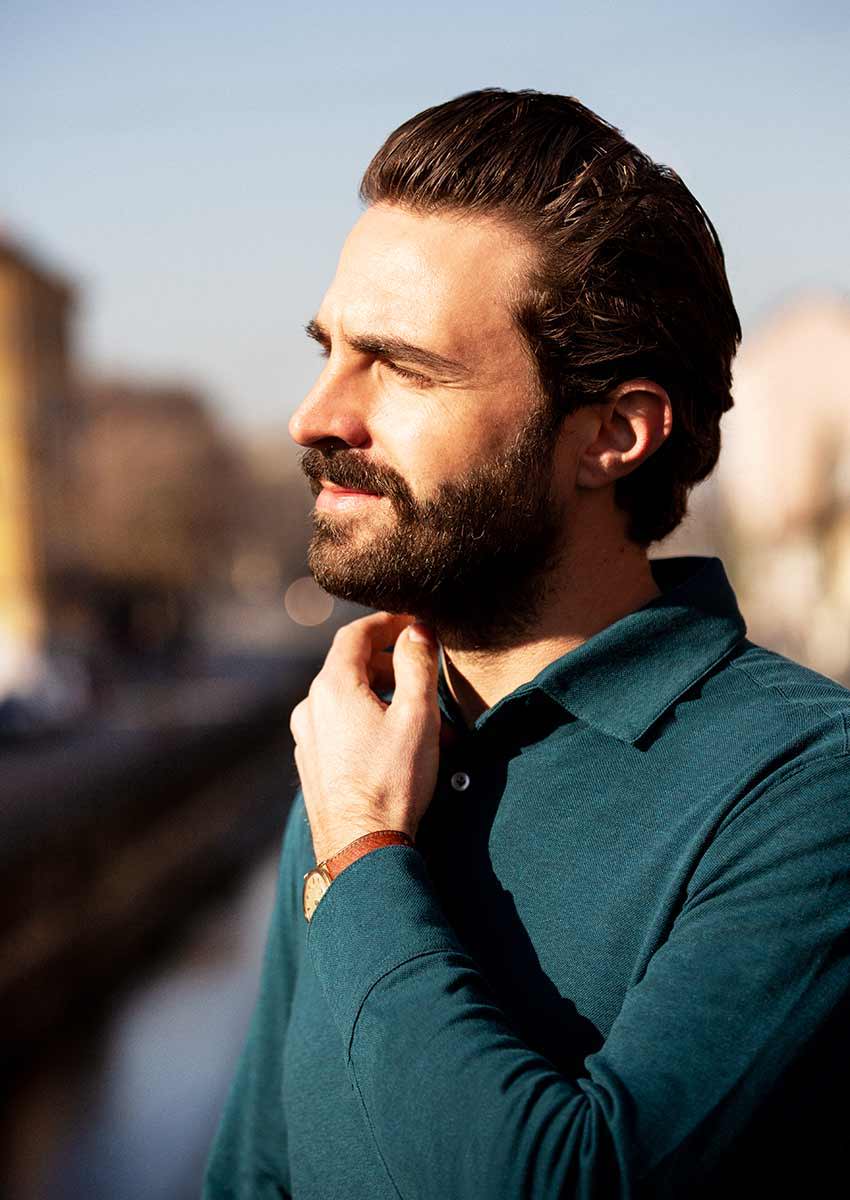 What is your signature style when it comes to interior design?
All my creations denote a strong connection to the world of mechanics and automotive: through details, big or small, I always put a nod to that in my creations. Especially in these last two years, with the launch of collections like Meccano and Lamé, I think that has become pretty evident.
How is your dressing style defined?
I am always on the go (and sometimes running around), so I love to dress comfortably without giving up on class. That's why my outfits are never too dressy and focus on practicality. I love field jackets, blazers and the occasional cargo pants. I don't like to wear flashy colours and garments that scream, I definitely prefer to pair similar colors and harmonize the whole outfit.
What about Italy is so important to you and why?
Italy is the country I love, and the place where my roots are. I was born and raised here, and even though I enjoyed spending ten years living abroad, at one point I realized that I missed everything that makes Italy… Italy. The food, the friendly noise of its streets, the landscapes… Wherever I am in Italy, I feel at home.
What is your favourite piece of clothing you would not part with?
It is not a particular piece of clothing, but rather a type. I couldn't live without a blue work jacket! I have lots of them, and they're definitely my favourite pieces to wear.

What's the best type of food to eat at this time of year?
Since we're heading to spring, and there will be more and more fresh vegetables, a big salad is my go to lunch most of the time, especially at the studio. That's a healthy and tasteful lunch, perfect to enjoy your break from work.
What is your favourite celebration cocktail?
A dry Martini with a twist: a black olive instead of the regular green! The secret for the perfect Martini is definitely the temperature. Everything, glass included, needs to be ice-cold.
What are you up to right now?
I can't tell you much about our upcoming projects, but we're focusing on some collaborations that might come out in the next few months. We believe that you're always stronger together, so partnering with some friends and artists will definitely lead to interesting outcomes…
What have you come to appreciate this year?
The beauty of a well designed, well furnished home. As everyone else on the planet, I was forced to stay at home a lot this year, and therefore I am grateful that my house felt like a safe, welcoming nest even in those uncertain months of total lockdown and frightening news from outside.
---