While wandering around Venice, trying to find a quiet place after an entire day absorbing the beauty of this magic city, you may end up in a calle not far from the crowded San Marco Square: Calle Vallaresso. The bridge that today connects Calle Vallaresso and San Marco Square wasn't there in 1931, the year when bartender Giuseppe Cipriani opened what will become Venice's most iconic cocktail bar and restaurant: Harry's Bar.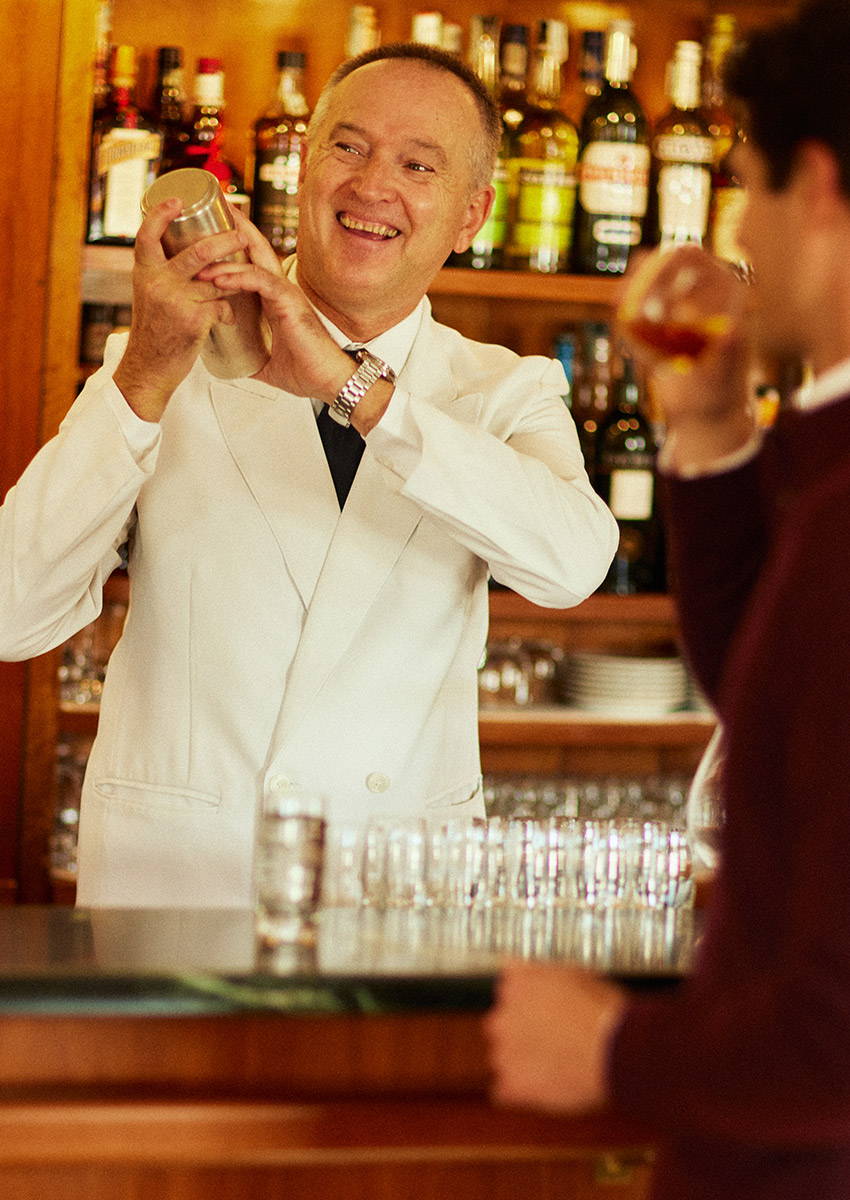 Giuseppe Cipriani was quite happy about the bar's location, though. He didn't want Harry's to be a place people may accidentally come across, but a meeting point with a discreet style that would attract only the most intriguing personalities. Considering Harry's Bar was just 45sqm when it opened, it was probably an obvious choice. Contrary to all expectations, the bar achieved great success in no time.
Legend has it that Cipriani got the money to open his bar from Harry Pickering, a wealthy American student that he met while working at Hotel Europa in Venice. The latter gave Cipriani 40,000 lire in gratitude for lending him money when, two years before, he was financially cut off by his family after they discovered his drinking habit.
---
A Conversation with Arrigo Cipriani
For decades now, Arrigo Cipriani has been a protagonist of Italian dining with his legendary Harry's Bar in Venice, where he has continued the mission of his father Giuseppe. Here we reveal his sharp sense of humour and true extracts of the philosophy that stands behind the success of the enterprise.
Many icons came to Harry's Bar, and still do today. What is the secret to its success?
The absence of any imposition.
What is your favorite celebration cocktail and what is the secret to make that cocktail/drink perfect?
Martini cocktail. It is the only existing dry taste. It has to be dry and cold. Strong but smooth.
What is your favorite dish? 
Risotto.
What is the best advice you have ever been given?
A smile is the best way to start your service.
Tell us something that people do not know about you.
I am crazy. But nobody knows.
How is your dressing style defined?
I wear classic suits. I will never wear those awful skinny trousers. They make men look like ostriches.
Who is your style icon and why?
I didn't know icons were still alive.
Where is your favorite place to travel to?
Punta del Este, Uruguay.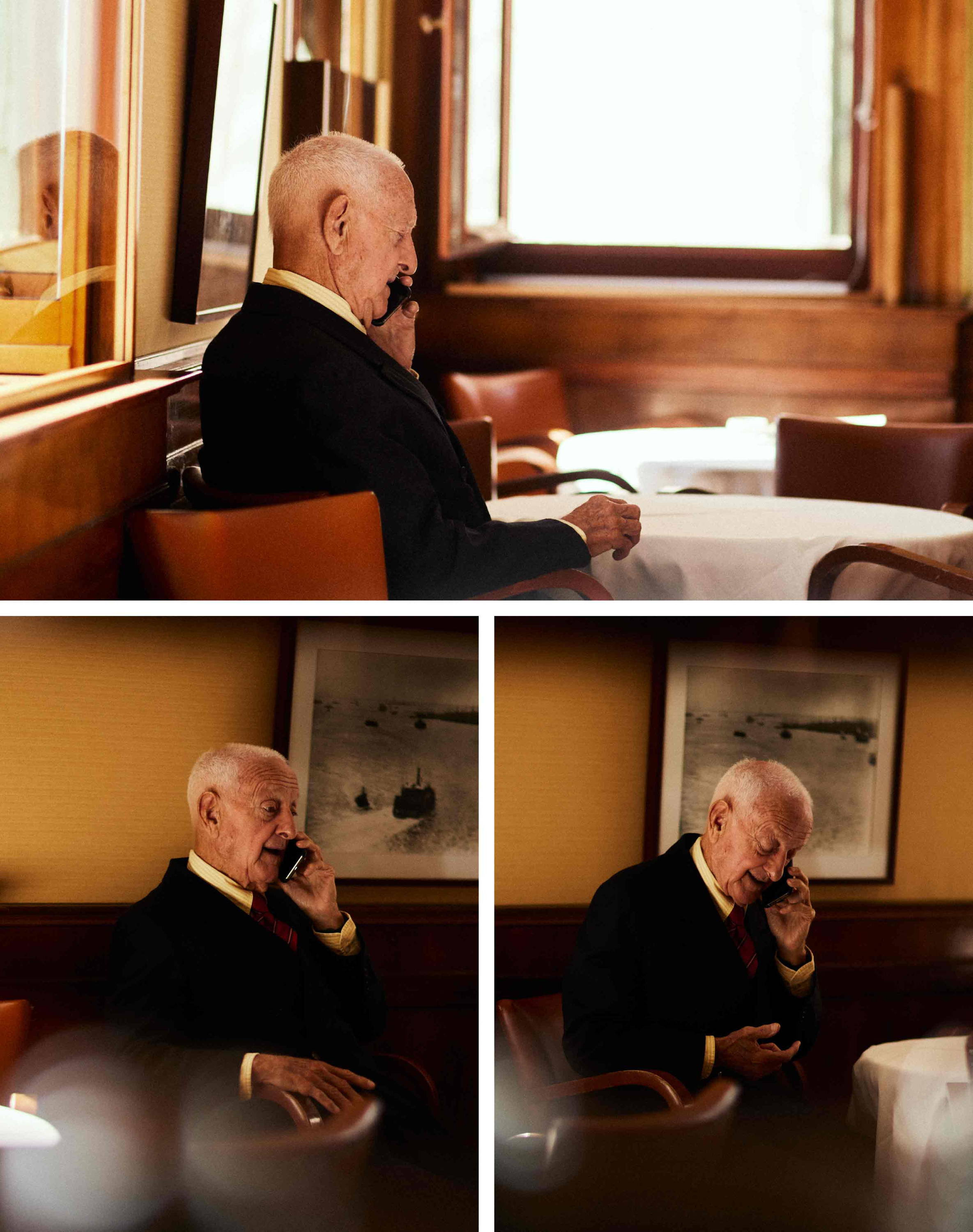 What is your favorite book?
It has to have a soul, must be easy reading and short. For instance the book I wrote back in '96 - Anch'io ti amo, by Arrigo Cipriani.
If I weren't doing what I do, what would you be doing?
Car racing. Fishing, Sailing, and running my restaurant. Which is what I do when I am free.
What have you learnt to appreciate in 2020?
Stupidity.
---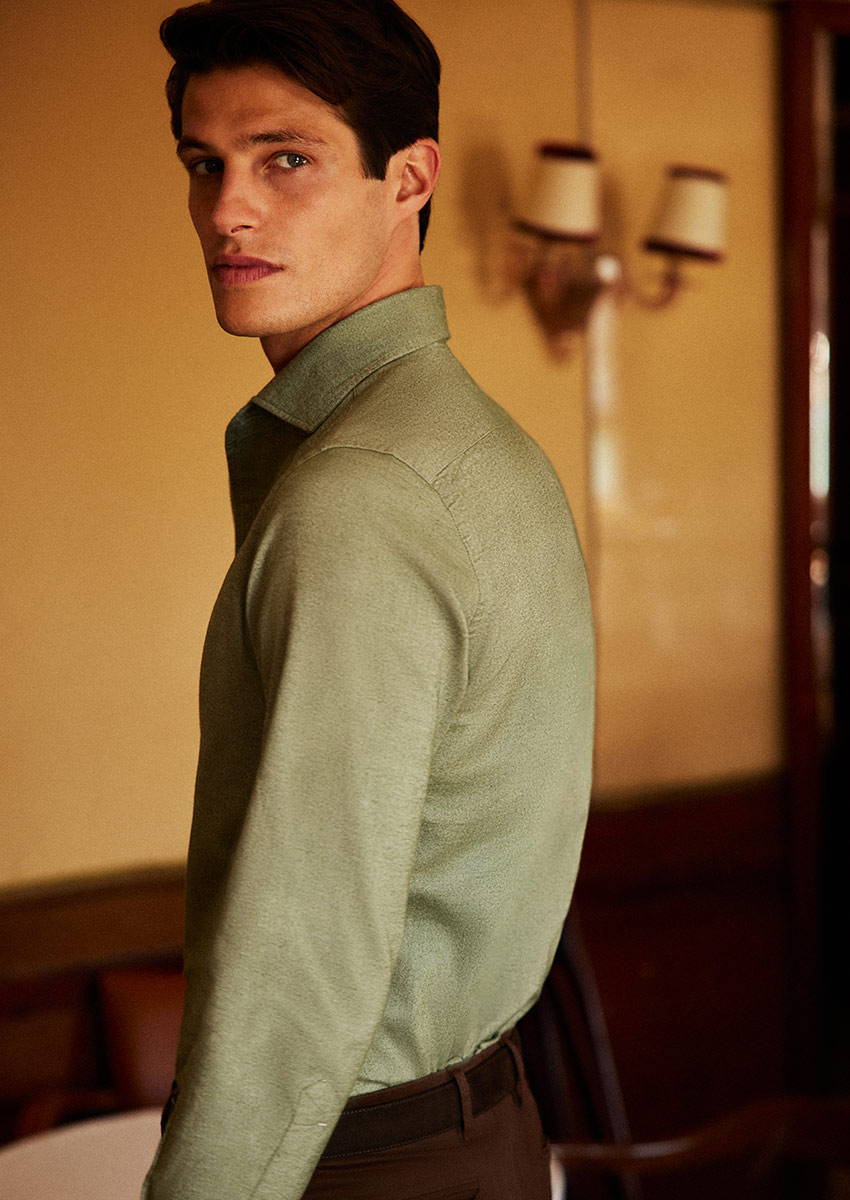 Harry's Bar is the eponymous bar and restaurant near St Marks Waterfront in Venice has long been frequented by famous faces as it once was a favourite drinking spot of Ernest Hemingway. No matter where he went, Hemingway visited the finest restaurants and bars from Paris to Venice-often mentioning these places in his novels.The Restaurant and Bar at Harrys offers a delightful gastronomic experience that has been at the heart of culture and cuisine for decades serving national culinary treasures that have a story tell of their own through delicate and appetizing classic Italian dishes inspired by tradition and it's heritage.
Reminisce about the life and times of the legendary Harry's Bar Venice a meeting place for artists, literary writers, models to actors of the stage and screen houses a luxurious restaurant whose delicious concoctions and elegant decor has remained at the helm of one of the world's most acclaimed watering holes for nearly a century.
In 2001, the Italian Ministry for Cultural Affairs declared Harry's Bar a national landmark, not for its cuisine or cocktails or design, but because it resonates with the creative souls. They are attracted to it and blend their stories with a place that now "has a soul of its own", as Arrigo Cipriani once said.
Despite the changes and renovations over the 90 years of its existence, Harry's Bar still has a timeless, refined simplicity, the same simplicity that seemed to attract everyone who loved small out-of-the-way bars with a familiar atmosphere in the 20th century.
Over the years, Harry's Bar has been a meeting place of writers like Lord Byron, Marcel Proust, Orson Welles, Truman Capote, and Ernest Hemingway, who even had his own favourite table at the corner. Not just writers were regulars at Harry's: back in the days, you could have found Charlie Chaplin, Gary Cooper, Arturo Toscanini, Georges Braque and Woody Allen dining there. Going through this guest list may make you think all the most iconic personalities of the 20th century had at least one cocktail there!
---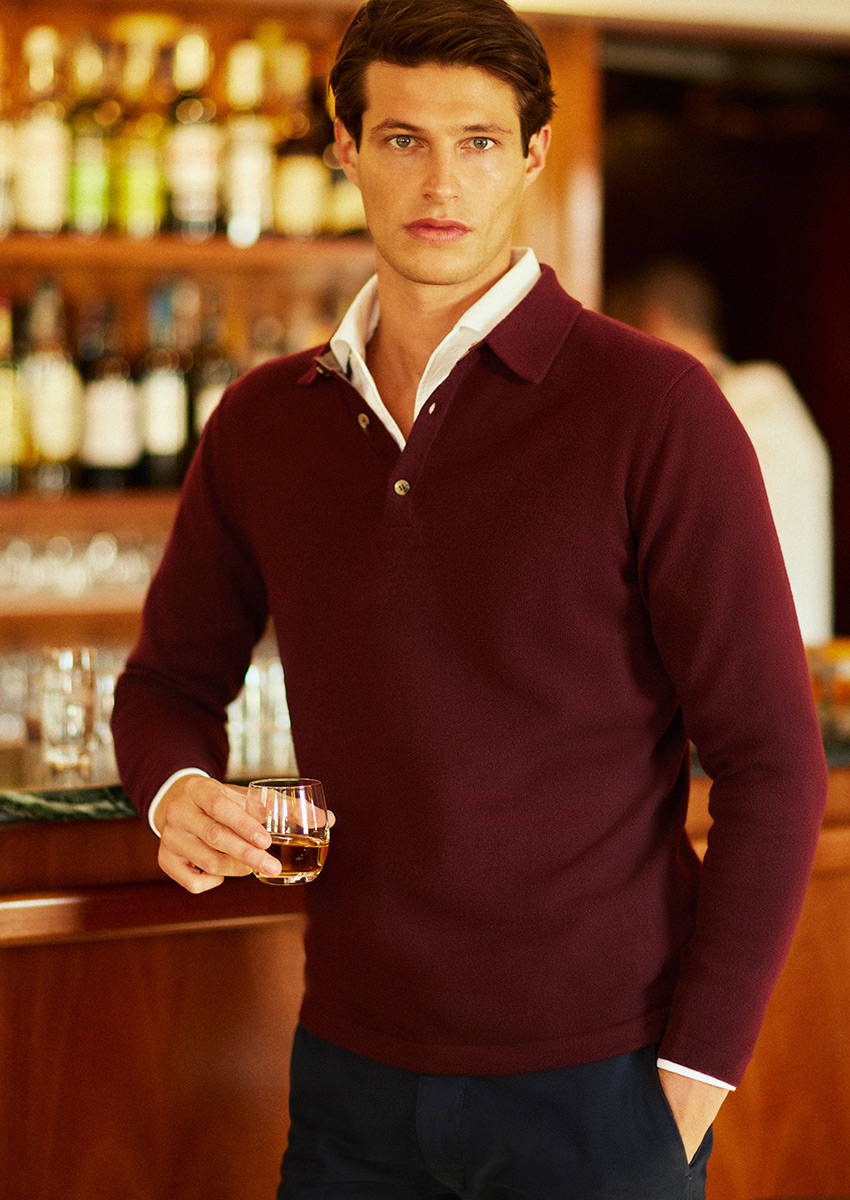 If your beverage of choice is a Bellini cocktail, then make sure you have one in the place where it was invented, back in 1948, by Giuseppe Cipriani. Named after a Venetian painter of the fifteenth century, the Bellini is prepared with prosecco and white peach pulp, which gives it that unique pink shade that made it recognizable worldwide.
It may be hard to choose what to wear when you go to such an iconic cocktail bar. After all, despite its mostly unchanged style and atmosphere, Harry's is now one of the most renowned bars in the world, frequented by fashionable tourists and Veneziani alike. A casual outfit will help you blend in immediately, but the refined Italian craftsmanship of our Cashmere Polo Sweater and Brushed Cotton Shirt will exude the luxury and elegance Harry's Bar conveys.
With the perfect outfit, now you just need a few words to become part of Harry's history: 'Cameriere, un Bellini, per favore.'
---