In 2019 international movie superstar Brad Pitt, a few days after presenting his latest movie "Once Upon a Time in Hollywood" at the Cannes Festival, took the opportunity to squeeze in a quick trip to Italy. Given his longtime interest in contemporary art, it shouldn't come as a surprise that the Hollywood superstar opted for a stay in Venice and visited many pavilions of the Biennale, taking place at the time.
However, what was unexpected was his one-day escape to the Italian countryside, far from the glamorous Venetian spotlight, to visit two hidden gems relatively far from the standard tourist routes. The first stop was the town of Asolo, known by the locals as "The Pearl of the Treviso province", which has been a destination for many artists looking for inspiration and harmony in its millenary history.
The actor was later spotted in an even more unusual place: the Brion Cemetery, in the rather unremarkable San Vito d'Altivole, a town roughly 80km from Venice. However, there's a reason why the cemetery is renowned: it was designed and carried out by Carlo Scarpa. One of the most enigmatic architects of the 20th century, Scarpa's methods of combining essentialist architectural geometry with handcrafted details has guided many contemporary architects worldwide ever since.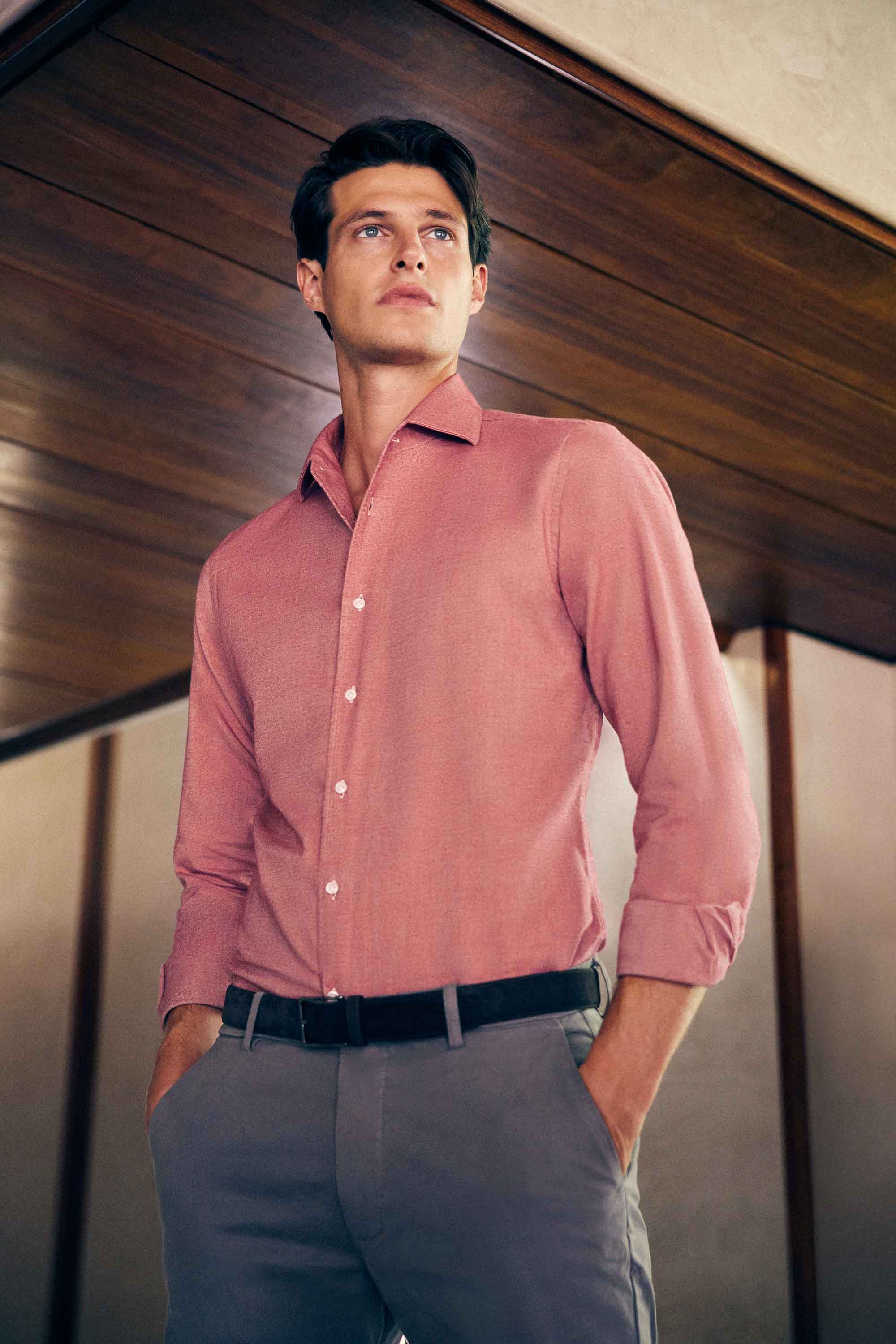 Born in Venice and raised in nearby Vicenza, Scarpa was known for his ability to combine humble materials with precious ones: an incredible and, until then, unheard of combination which was brought to life thanks to Scarpa's interest in Japanese minimalist architecture and the richer in details Venetian style.
"Il mediocre non ci interessa, il bello lo conosciamo, andiamo alla ricerca del sublime."
"We are not interested in mediocrity. Beauty is something we know already.
Let's look for the sublime."
Most of Scarpa's works can be found in Italy, more precisely in the Veneto region, where he was born and spent his entire life. For thirty years he was a professor of Interior Decoration at Istituto Universitario Di Architettura Di Venezia, where he had the chance to teach the next generation of Italian architects the importance of combining time-honoured crafts with modern manufacturing processes.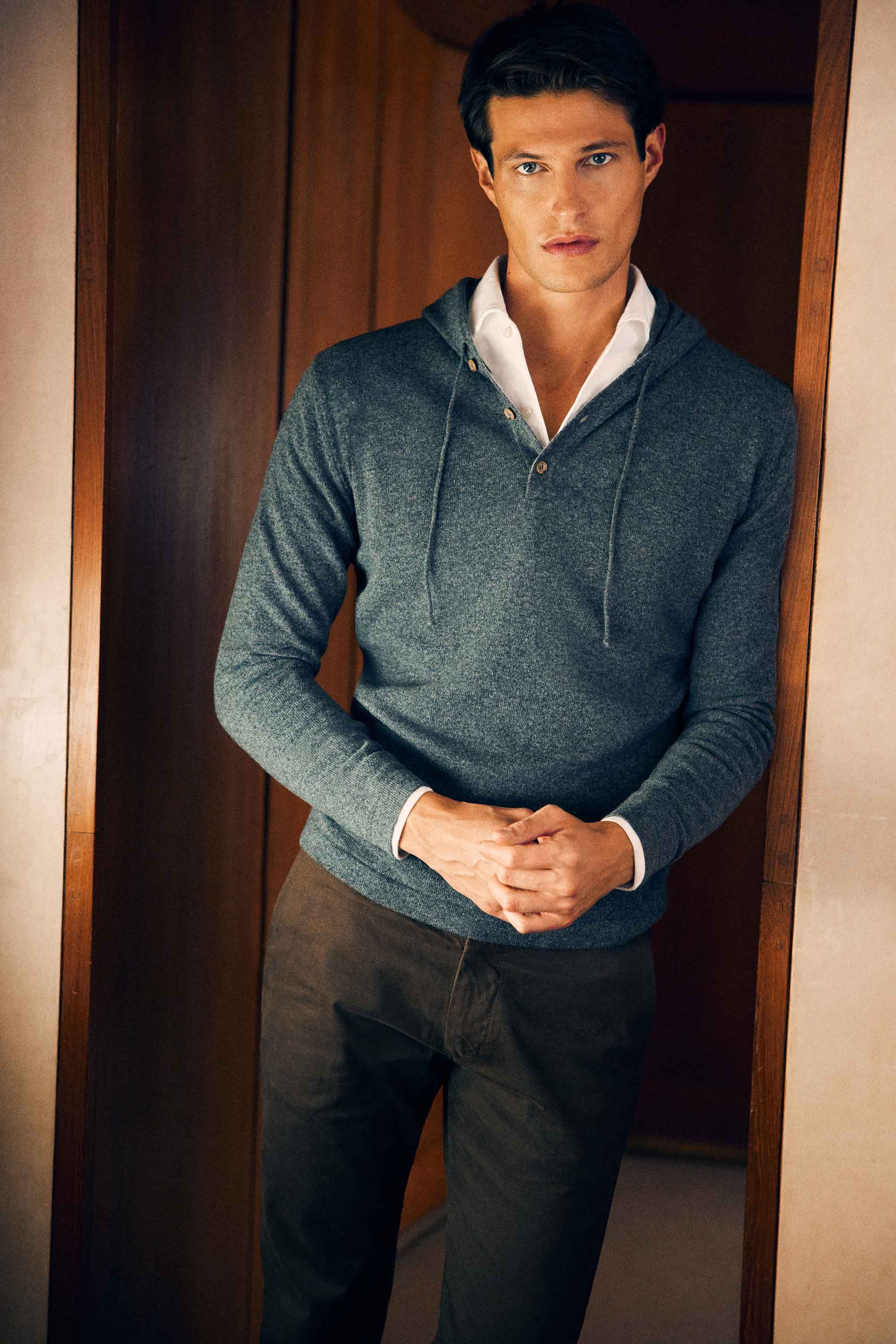 Scarpa's passion for craftsmanship, together with an entirely new way of looking at ornament as a fundamental aspect of his architectural language, made him a revolutionary artist whose techniques are still used and admired to this day. He worked extensively with Venice's artisans, both when designing a new project and on-site: this alone makes him an iconic representative of Italian culture and style.
"L'architettura moderna, astrattamente stereometrica, distrugge ogni sensibilità per la membratura e la scomposizione… Abbiamo creato il nulla intorno alle cose."
"Modern architecture, with its abstract three dimensionality, destroys all sensitivity for the structure and decomposition... We have created nothingness around things."
Carlo Scarpa's creations are a celebration of harmony, achieved by carefully mixing minimalism with subtle artisanal details.
His distinctive use of natural light, transparency, and local craftsmanship is perhaps most evident in Venice's Olivetti Showroom. Considered to this day a masterpiece of contemporary Italian architecture, the showroom of the Italian manufacturer Olivetti (another peerless embodiment of Italian culture and style) was designed and completed between 1957 and 1958.



The perfect balance between new and old, tradition and innovation, the natural elements and minimalist style: all these features allow the showroom to blend perfectly within Venice's historical architectural environment while still embracing its innovative nature. A hypermodern space in the heart of one of the most beautiful historic cities.
The suspended staircase in the Olivetti showroom is perhaps an unmatched example of Scarpa's style: asymmetric, blending seamlessly with the existing architectural languages and the products showcased, the staircase seems to be floating weightlessly, while the marble it's made of emphasises its strength and alludes to timelessness. The boundaries between functional architecture and art are lost, replaced by subtle, intrinsic elegance.
An artistic weekend stay in Venice to discover the beauty of Scarpa's works requires an appropriate outfit. With the warmer season still a few months away, our Cashmere Hoodies and Cortina Chinos offer unmatched elegance and comfort, whether you'll be walking up and down Venetian bridges or socializing in one of the beautiful cafes, restaurants or local bacari.
While in Venice, you should travel light and comfortably. Our Leather Weekenders offer a seamless combination of comfort and style that will allow you to immerse yourself in the timeless beauty surrounding you.